The Chipper Truck Cafe
651 McLean Ave, Yonkers, NY 10705
Order now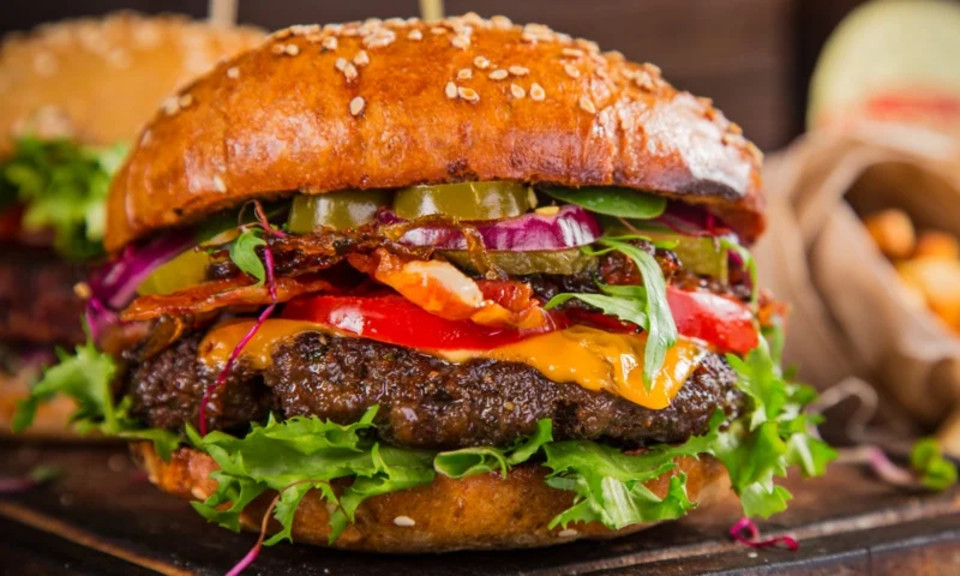 Archie
Good Fast-food & Freshly prepared! The menu has an interesting combinations of Irish/American foods! My order it's always correct, The delivery person is pleasant and timely. I never mind tipping when ordering from The Chipper truck....
#KEEPTHEDELIVERYGIRLTHATYOUCURRENTLY HAVE!!!
Good delivery people are hard to find. Someone who can delivery your order promptly and neatly, so that the meal is still warm and doesn't look like it's been thrown around a backseat when you open it! Thank you! ! ! :-) @---
Aoife
Orders are always quick and the food arrives hot and the way it's ordered. If ever they don't have something you order they will immediately call to offer alternatives. The signature sauce is so tasty. And their curry chips and coleslaw are just like you get in Ireland. Go to place for delivery orders and that won't change any time soon. Thanks everyone at The Chipper Truck for the great service and food.
Brianna
This place is great! A few friends and I always order from here, and it's always cheap, the food is delivered before the estimated time, and everything is always correct and delicious. I plan on ordering from this place much more in the near future, it has become my new favorite place to order from!
Yvonne
First time ordering from The Chipper!!! I ordered the cheeseburger called Oisin. Omg!! Delicious! Also ordered the Irish sausage roll which was also really good. I def will be ordering again from the Chipper!!!

The delivery was slow because they were very busy but worth the wait!!!

Yum.
rocio
The hotdog was DELICIOUS, best sour kraut i ever had, the delivery girl was a sweetheart, & i will definitely be ordering again, only thing is the lettuce from my caesar salad was a bit too soft but they still get 5 stars because the flavors were on point
Nestor
Food got here fast and was delicious. My girlfriend got the shephard's pie and I took a chance with the curry chicken. Of course the pie was good and the curry chicken was spiced just right and mixed with the right flavors so that it didn't hurt. I usually actually hate spicy food, but this was spice with a purpose. Generous portions.
Barry
Been a customer since they were just a food truck on Katonah Avenue, food is always delicious and quick and owners Val and Alice are great people. 5-11 sandwich with curry coleslaw chips is A+
Dacia
Food was great, wish the gyro was a little bigger but I enjoyed it. Delivery came before the time suggested, received my food 20 minutes after I ordered it.
Andres
I called after they forgot my drink but it's been 45 min and I'm still waiting.
But they delivered fast and the food was delicious so I'll give 5 stars.
Antonio
Amazing!!!food is great, the girls who deliver are very sweet! They're always early, definitely going to order again and you should to!
About us
American, Dinner, Irish, Lunch Specials, Sandwiches
Today

Delivery: 7:30 AM - 4:10 AM

Takeout: 12:00 AM - 12:00 AM

Delivery

Tuesday:

7:40 AM - 1:10 AM

Wednesday:

7:40 AM - 1:10 AM

Thursday:

7:30 AM - 4:10 AM

Saturday:

7:30 AM - 4:10 AM

Takeout

Monday:

12:00 AM - 12:00 AM

Tuesday:

12:00 AM - 12:00 AM

Wednesday:

12:00 AM - 12:00 AM

Thursday:

12:00 AM - 12:00 AM

Friday:

12:00 AM - 12:00 AM

Saturday:

12:00 AM - 12:00 AM

Sunday:

12:00 AM - 12:00 AM